This Summer we are offering two frequent golfer programs, our Multi-Club Loyalty Card and the popular Summer Membership.
The Thompson Golf Group (TGG) Loyalty Card for Power Ranch Golf Club is a "preferred player card" that offers discounted golf rates, rewards, and other privileges to the Cardholder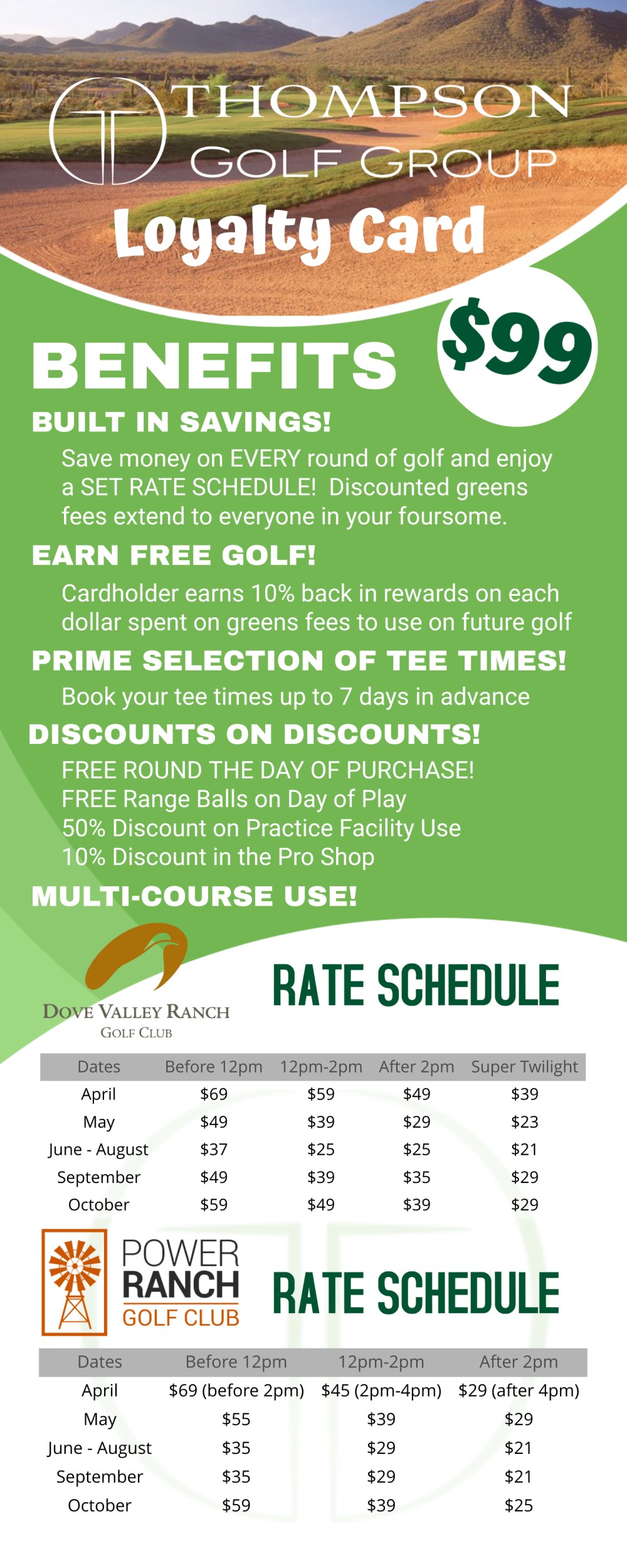 The Summer Membership for Power Ranch Golf Club provides access to the course and practice facility through October 9th. If you are looking to maximize your summer rounds of golf, this may be the program for you!